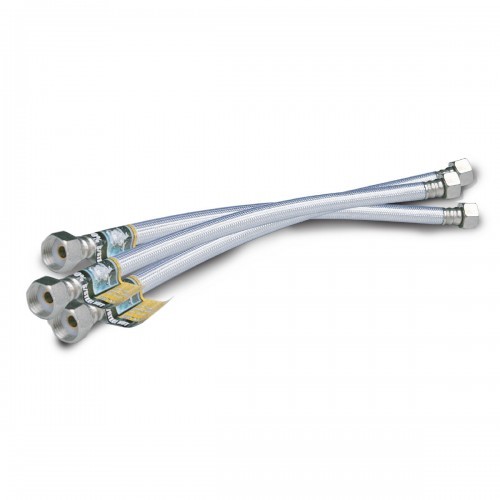 High Pressure Stainless Steel Nut Flexible Hose
Stainless Steel Annular Convoluted Hose. A close pitch hose with a high degree of flexibility suitable for most applications and normally supplied.
A single layer of stainless steel braid prevents elongation of the convoluted hose and increase the working pressure that the inner hose can accommodate.
All technical information quoted is based on the hose being used at 20oC.
Suitable use for tap joint and WC joint for water inlet.
Specifications:
Color: Silver
Item Type: Joint Hose
Material: 201 Stainless Steel
Length: 25m/150cm
Item size: 25cm x 2m (height x max diameter)
Item weight: 0.1Kg
Package size: 2cm x 2cm x 25cm (L x W x H)
Package weight: 0.1kg
---