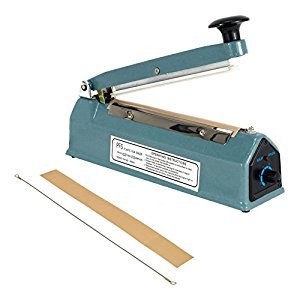 Impulse Sealer PFS-300
This sealer is suitable to seal every kind of plastic films and widely used in the fields such as food and sweet stuff, drags, native and special goods, electric appliance parts etc.
It is easy-using and economical perfect sealing equipment for manufactures, stores and service
industry.
For PP/PE bags.
Impulse power : 400W
Max seal length : 300mm
Max seal thickness : 0.4mm
Max seal width : 3mm
Heating time : 0.2-1.5 second
Weight : 2.0kg
Dimensions : 415 x 160 x 90mm
Description
Item Type: Sealing Machine
Condition: 100% brand new
Item size: 42cm x 8.7m (Length x Max Diameter)
Item weight: 1.5kg
Package size: 10.1cm x 9.8cm x 17.7cm (L x W x H)
Package weight: 1.5kg .
---